Formation Courses - For Adults
"The most important tool they (Sofia and Gianna) offered for adults to aid their journey with children toward God is that of the formation courses for catechists. These courses provide an in-depth look at the mystery of the child-- basic child development along with the child's spiritual development-- and how the mystery of the child intersects with the mystery of God. In addition to the richness in the areas of child development, pedagogy, and theology, the formation course offer an even greater treasure: the invaluable experience of receiving the "Good News" for oneself in the essential, course is our own faith formation, our own discovery or re-discovery of the 'precious pearl."
-Rebekah Rojcewicz
The Good Shepherd and the Child:
The Joyful Journey
Preface to the Second Edition


Level 1
The Level 1 course will provide an introduction to the CGS approach and the specifics of using this approach to serve the 3-6 year old child. The objectives of the course are:
To explore the nature of the 3-6 year old child, including developmental and religious characteristics.

To facilitate meditation on the biblical and liturgical themes present in Catechesis of the Good Shepherd.

To provide guidelines and assistance to catechists to enable them to set up an atrium for 3-6 year old children, prepare a Catechist's Album, and create atrium materials.

To deepen the ability to observe and

learn from

children, and explore ways to invite parents and congregations to grow this

ability

as well.
A level 1 course will began in January of 2019. A link to the registration form will appear here soon.
Level 2
The Level 2 course will continue the exploration of themes begun in the Level 1 course, and using the CGS approach to serve children ages 6-9.

Information will be posted here when a Level 2 course is planned.
---
Level 3
The Level 3 course addresses using the CGS approach with the 9-12 year old child.
Information will be posted here when a Level 3 course is planned.



Powered by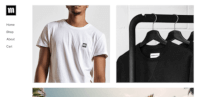 Create your own unique website with customizable templates.