The SheepFold
The Pacific Northwest Consortium for CGS Sustainability




The Sheepfold is a Pacific Northwest regional consortium of communities that support, host, or would like to host Catechesis of the Good Shepherd. Member communities pay yearly dues that allow us to offer CGS formation courses. Membership allows communities to send people to Sheepfold sponsored courses at no additional cost.

Current membership includes:
Holy Family Parish, Kirkland WA
St. Leo Parish, Tacoma WA
St. Patrick Parish, Tacoma WA
St. Michael Parish, Olympia WA
St. Anthony Parish, Renton WA
St. John Episcopal, Gig Harbor WA
Trinity Parish Episcopal, Seattle WA
​
If your community wants to become a member Contact Connie Moretti ConnieM@hfkkparish.org
Our current yearly dues are $1000. If your community cannot afford the suggested dues prayerfully consider what you could contribute towards our Formation efforts.

The Menu button above will direct you to further information on our consortium, courses, and other news and events in our region.



---
Powered by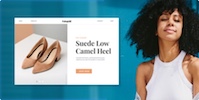 Create your own unique website with customizable templates.